Customers of collapsed microfinance companies say they have been sidelined in the payment of locked-up funds despite government's directive to the receiver to pay.
Since the directive, the aggrieved members observe that only affected savings and loans customers have benefited so far.
The receiver in August this year explained that the delay is because it is unable to access their data, the leadership of the affected microfinance companies say the development is a ploy to deny them their investments.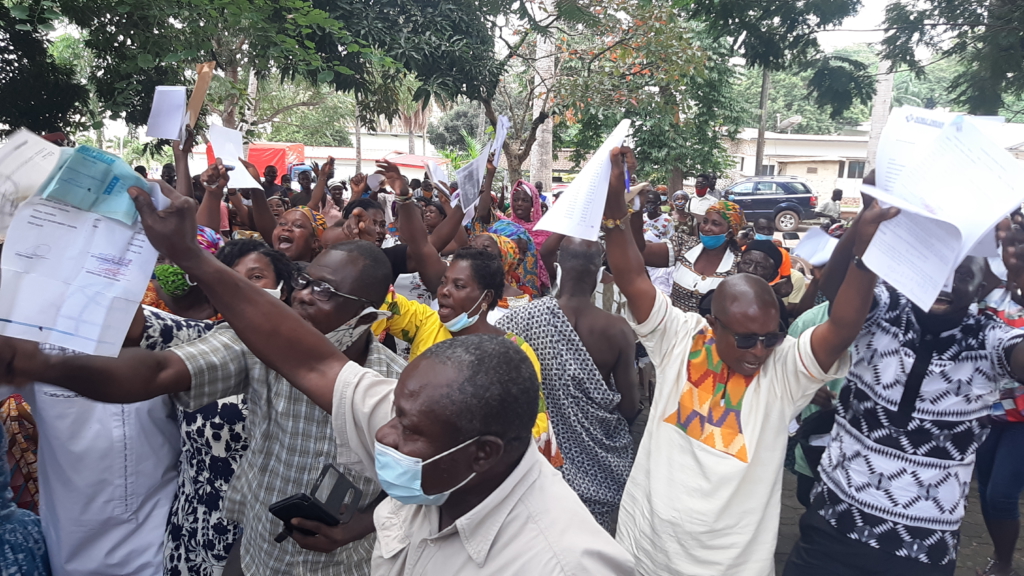 "No Pay- No Vote", is the chorus of their chants as they converged at the kumasi Centre for culture to find lasting ways to retrieve their funds.
These are some of the members of the thirty four microfinance institutions whose funds are locked up after their collapse.
They constitute more than 14,000 claims amounting to over 200 million Ghana cedis in investments locked up.
Last month, the receiver said it is unable to retrieve records from 34 microfinance institutions that collapsed from 2012 to 2019.
"Since the government gave the directives for the receiver to pay us (microfinance and savings and loans companies) , it appears the receiver is playing tricks that he doesn't have our data.
We are not custodian of the data so why are they telling us they don't have the data. They are claiming they have paid 98 percent which is not true because all of us have not received even a penny."
According to the group, they went through a manual validation exercise in 2018.
"In 2018 they validated us in a manual validation exercise so for the receiver to turn around and say they don't have our data is neither here nor there. Bank of Ghana should have the data or contact the board of directors and management whose details are public and with the Bank of Ghana.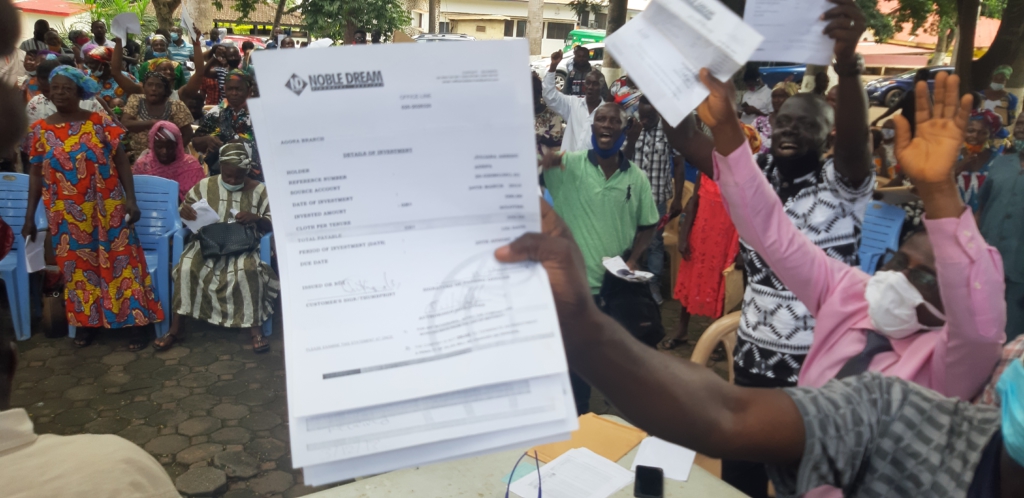 Less than a month ago, the group claims they were compelled to compile a fresh register and submitted but have not received any favourable responds till now.
"Any registered institutions that is registered have the data of the board of directors with bank of Ghana, so if you can't find our data, get them. The CEO of NOBLE DREAMS is in Accra, so they should get him.
We are telling Nana Addo that the receiver is playing with technicalities. The receiver should find it and pay us. We need our money," one said.
Source: myjoyonline
Spread the love on your social media page